Mount Vernon High School's recent College & Career Night proved to be a resounding success, with approximately 250 participants in attendance. The event aimed to provide valuable insights and guidance for students and parents navigating the complex landscape of higher education and career choices.
The evening started with an inspiring keynote address by Tamam Waritu, a first-generation student who shared his journey from humble beginnings to graduating from Harvard. His story set the tone for an evening focused on empowerment and the pursuit of academic and professional success.
Participants were then offered the opportunity to attend two workshop sessions, with many sessions reaching standing-room-only capacity. The diverse range of workshop topics addressed key aspects of the college and career decision-making process, ensuring that attendees left the event armed with knowledge and confidence.
The workshop topics included:
1. How to Choose the "Right" Path
2. Paying for College
3. Technical College and Community College Opportunities
4. First-Generation College Experience
5. Student Resources in College
6. Navigating the Four-Year University Experience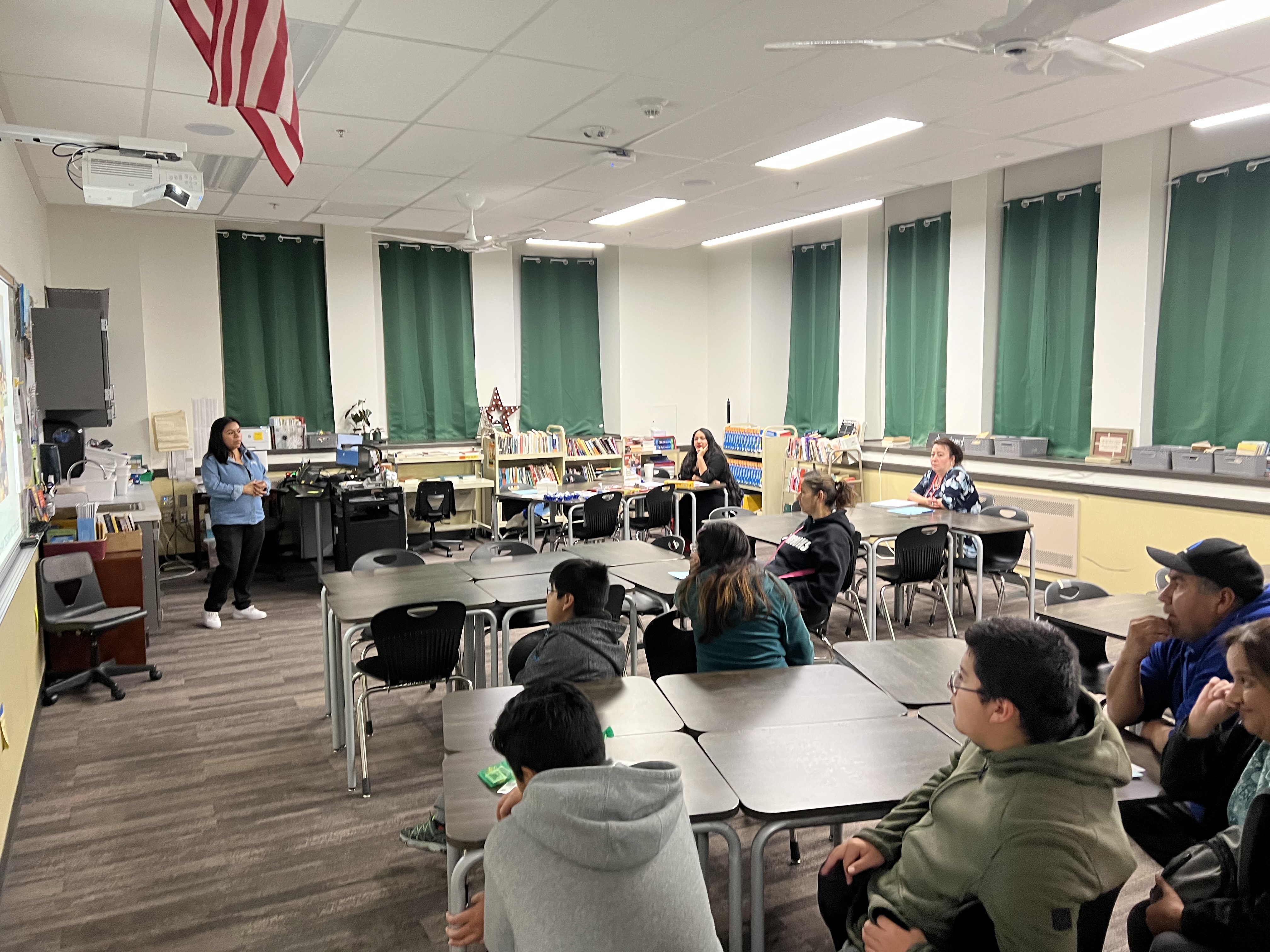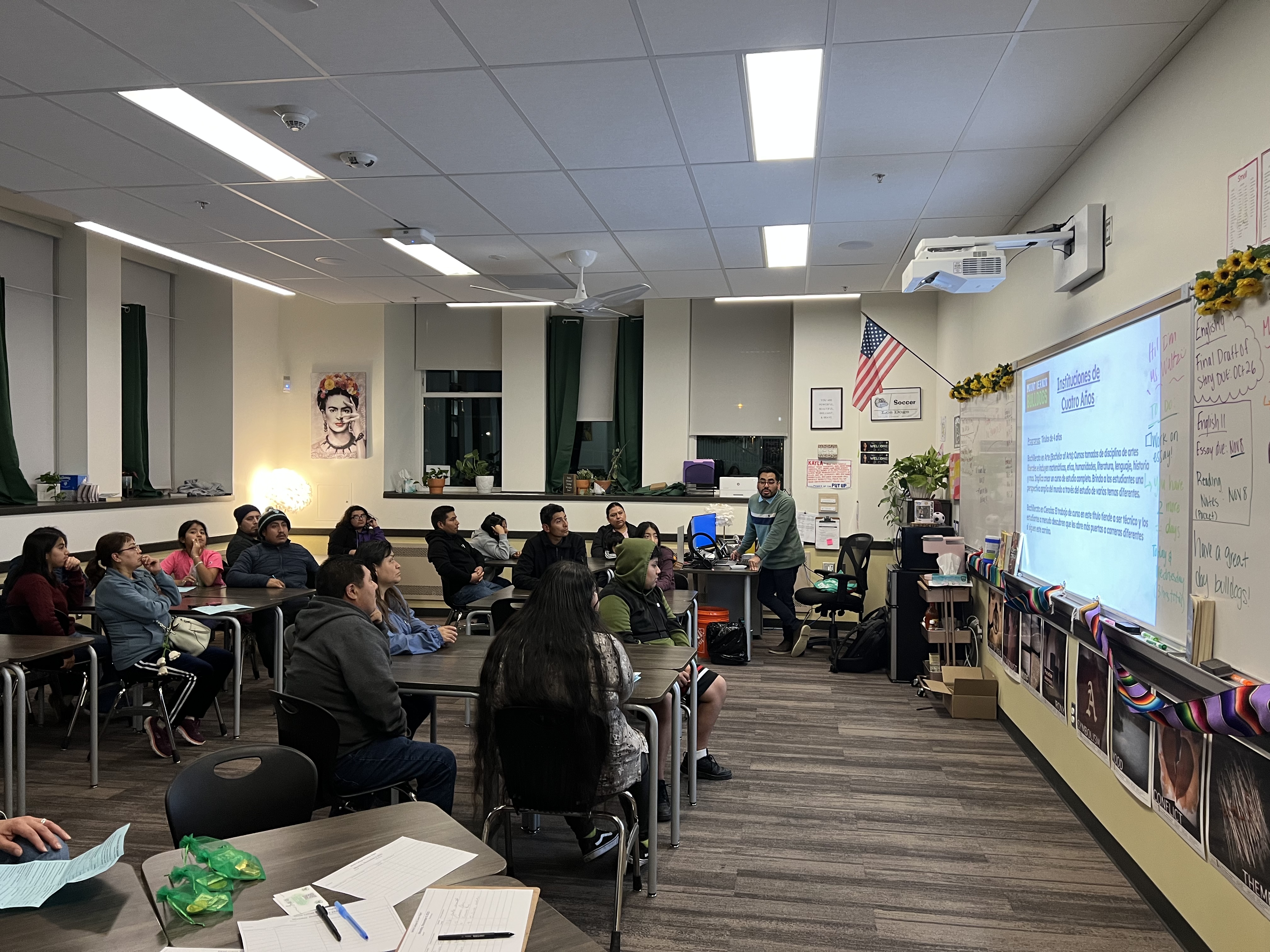 This event was made possible with the help of our amazing presenters, representing institutions such as Bellingham Technical College, Skagit Valley College, University of Washington, Western Washington University, Futures NorthWest, TRIO, CSF, and GEAR UP. Their dedication and expertise added immense value to the event, enriching the experience for all attendees.
The success of MVHS College & Career Night underscored the importance of fostering dialogue and providing resources to support students in their academic and professional journeys. By bringing together diverse voices and perspectives, the event played a vital role in empowering the next generation to make informed decisions about their futures.
---
La reciente Noche Universitaria y de Carreras de Mount Vernon High School resultó ser un rotundo éxito, con aproximadamente 250 participantes presentes. El evento tuvo como objetivo brindar perspicacias valiosas y orientación para estudiantes y padres que navegan por el complejo panorama de la educación superior y las elecciones profesionales.
La noche comenzó con una inspiradora conferencia inaugural de Tamam Waritu, un estudiante de primera generación que compartió su trayectoria desde humildes comienzos hasta graduarse de Harvard. Su historia marcó el tono para una noche centrada en el empoderamiento y la búsqueda del éxito académico y profesional.
Luego, los participantes tuvieron la oportunidad de asistir a dos sesiones de talleres, muchas de las cuales alcanzaron la capacidad de estar de pie. La diversa gama de temas abordados en los talleres tocó aspectos clave del proceso de toma de decisiones sobre la universidad y la carrera, asegurando que los asistentes abandonaran el evento armados con conocimientos y confianza.
Los temas de los talleres incluyeron:
1. Cómo Elegir el Camino "Correcto"
2. Pago de la Universidad
3. Oportunidades en Colegios Técnicos y Comunitarios
4. Experiencia Universitaria de Primera Generación
5. Recursos Estudiantiles en la Universidad
6. Navegación de la Experiencia Universitaria de Cuatro Años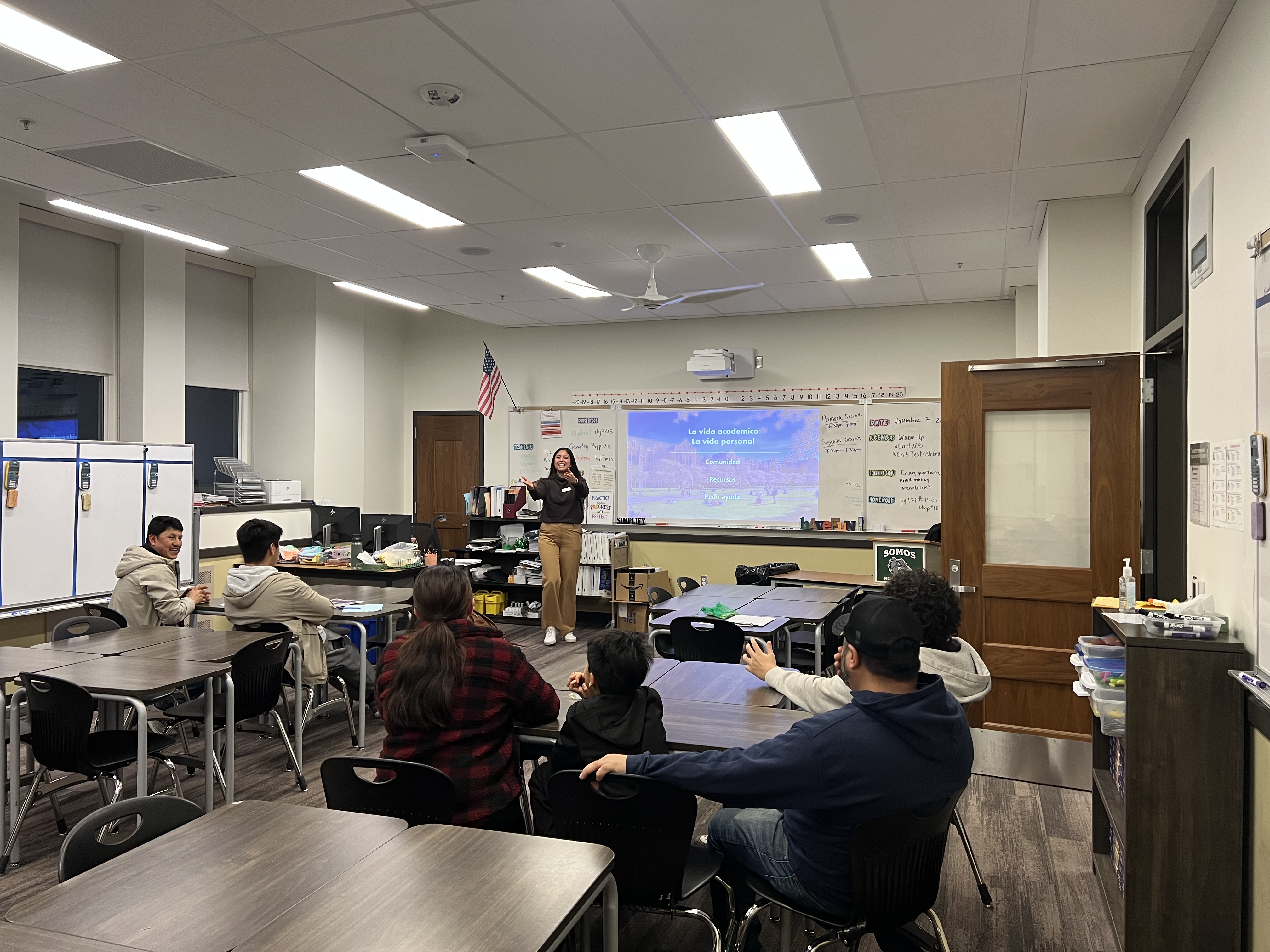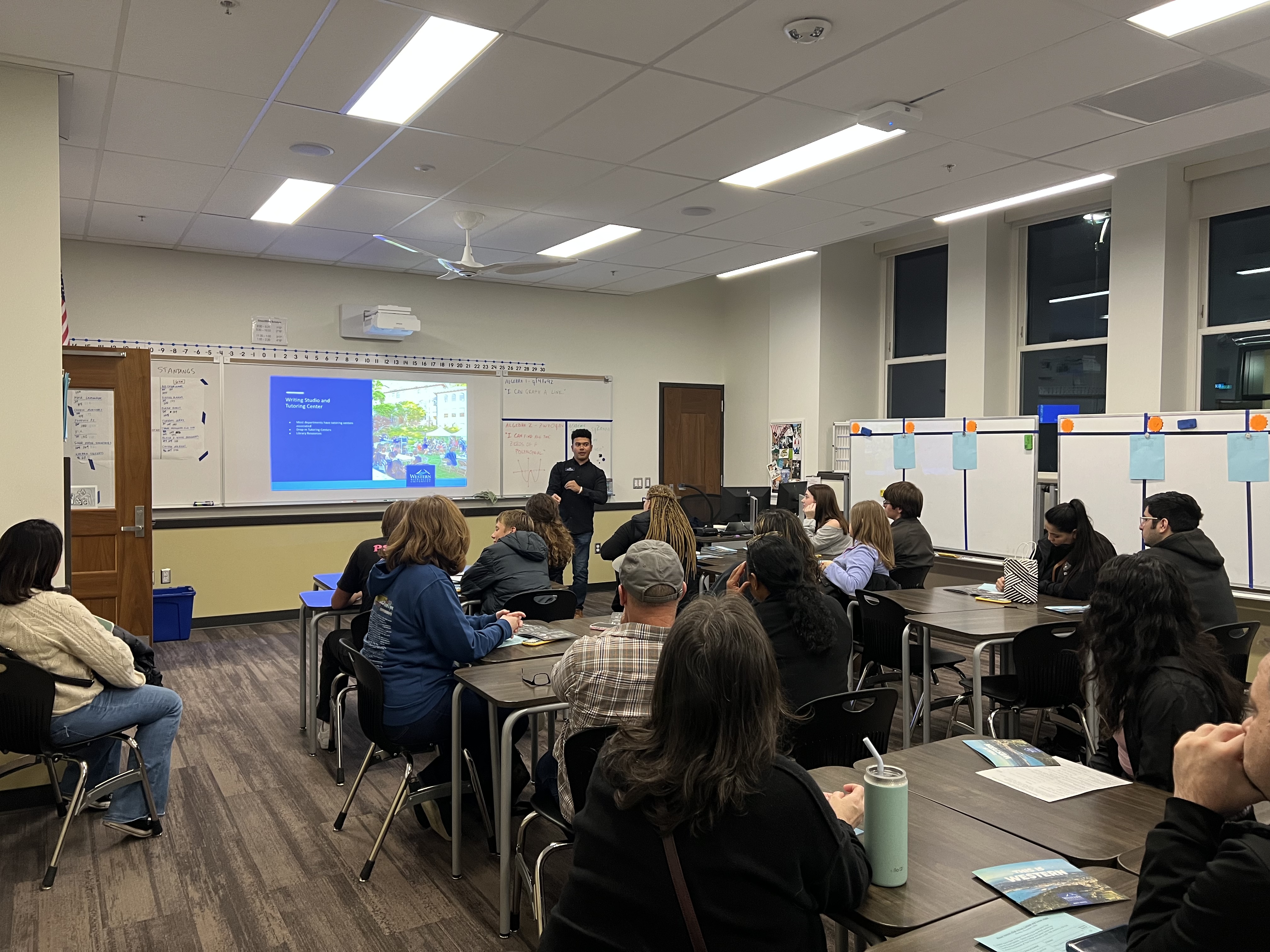 Este evento fue posible gracias a la ayuda de nuestros increíbles presentadores, representando instituciones como Bellingham Technical College, Skagit Valley College, University of Washington, Western Washington University, Futures NorthWest, TRIO, CSF y GEAR UP. Su dedicación y experiencia añadieron un valor inmenso al evento, enriqueciendo la experiencia para todos los asistentes.
El éxito de la Noche Universitaria y de Carreras de MVHS subrayó la importancia de fomentar el diálogo y proporcionar recursos para apoyar a los estudiantes en sus trayectorias académicas y profesionales. Al reunir voces y perspectivas diversas, el evento desempeñó un papel vital en empoderar a la próxima generación para tomar decisiones informadas sobre su futuro.