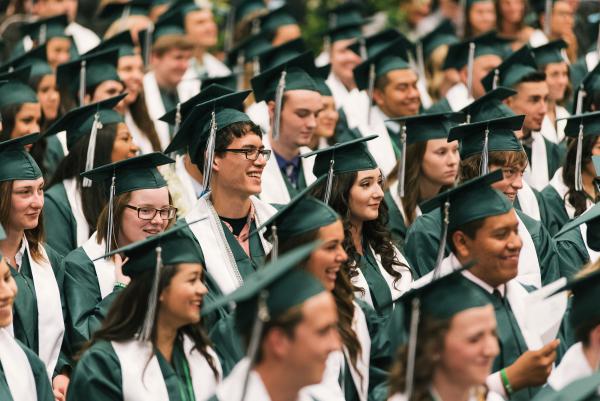 EVERY DAY COUNTS - In support of our 100% Graduation Goal, principals and staff across the district are creatively working with students and families to emphasize the importance of daily, on-time attendance. Celebrating and rewarding daily and weekly attendance are just a few of the many tools our schools are using to raise student awareness of the importance of consistent attendance habits. One of these tools is our Highest and Most Improved Attendance Banner, the school with the most improved and highest attendance is recognized with this banner, which they can proudly display for their accomplishment. Every month a different school earns this recognition. 
In addition to providing a welcoming school environment and engaging learning opportunities for students, staff are focused on early detection of absenteeism so they can partner with families on effective solutions. Absences can add up quickly and research demonstrates that when a student misses just 10% or more of school days - 18 or more days in a school year—they are much more likely to fall behind in reading and math, and ultimately, be less likely to graduate on time.
Skipping a class or full day of school can really add up over time. Find out how your missed days affect your chances of graduating on time! *Results are based on research conducted by Robert Balfanz and Vaughan Byrnes on behalf of Johns Hopkins University Everyone Graduates Center  in partnership with Get Schooled.This link is not a video.
CLICK HERE to see how absences impact learning
Ensuring regular and on-time student attendance is a crucial first step toward reaching high school graduation for 100% of our students. Please join with us in sending the message that Every Day Counts, and let us know how we can best support you and your student in being at school all day, every day. 
There are many ways you can help with our 100% Graduation Goal, one way is by completing the brief survey below "I Want to Help!"
Thank you for your support!
 
---

Pizza with a Professional is a new lunch time opportunity for MVHS students to learn more about potential careers from a lineup of local community businesses! Check out dates, businesses & sign up here for pizza and joining the conversation:
http://bit.ly/2CJNWOP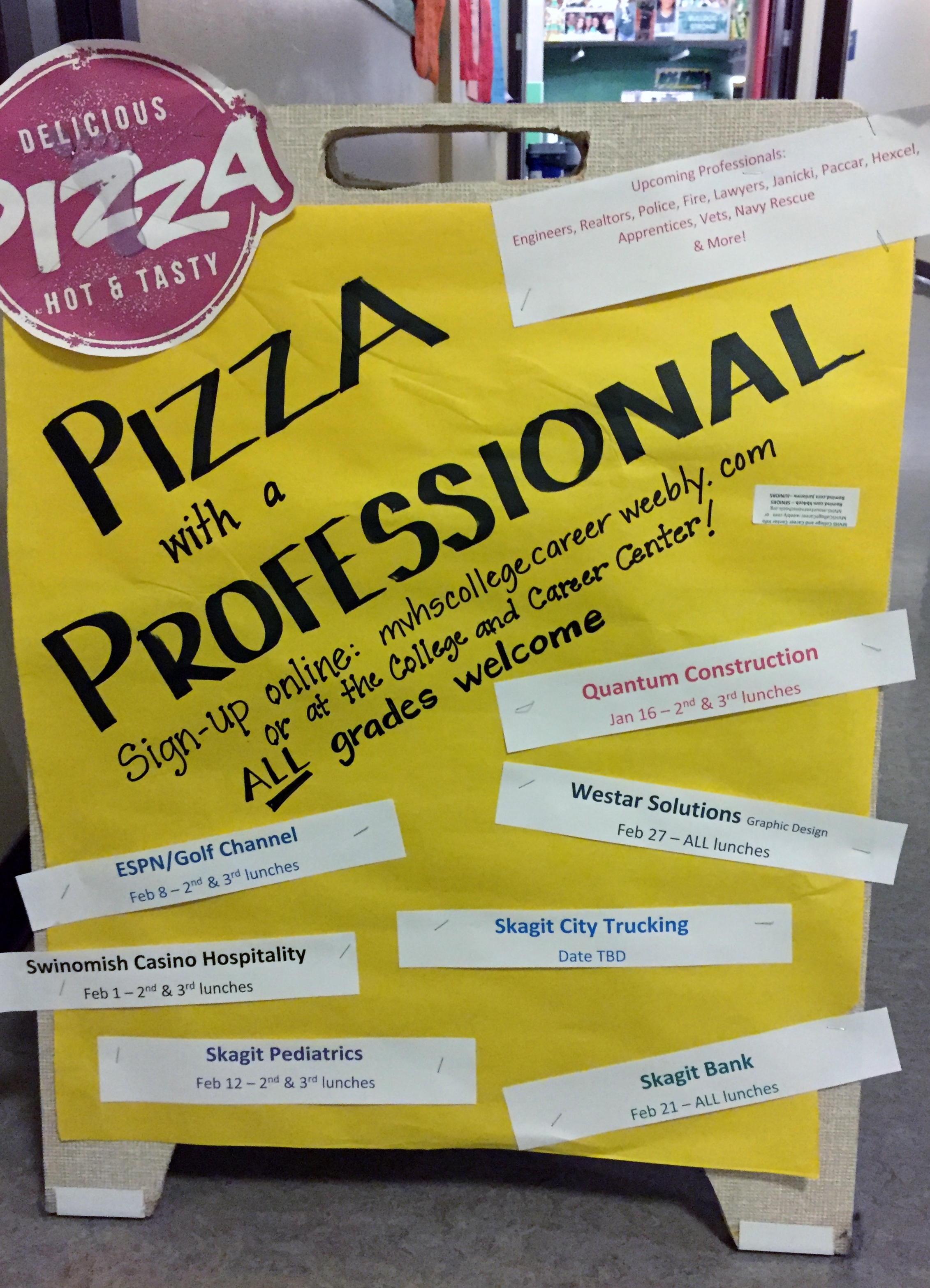 ---

Building a community of caring
Here a few ways we can work together to address absenteeism.*
Parents can set the routines that help their children get to school on time every day.
Preschool instructors and early care providers can help families and children build good attendance habits.
Afterschool programs can reach out to the families of chronically absent children to uncover and address barriers to attendance and help children catch up with school work.
Health care programs can take preventive steps to keep children from getting sick and ensure schools are equipped to address the needs of children with chronic illness.
Foundations can support public efforts to improve attendance.

*used with permission of Attendance Works, please visit attendanceworks.org
See the following useful resources for parents and community members to help our students achieve 100% graduation: